At first glance, Saving Face is a typical early 2000s rom-rom.
In actuality, it's much more than that. It's a film that allows the LGBTQ+ community to experience a story that's poignant and nuanced without being bogged down in queer issues. It's a chance for laughter.
The story follows a queer Chinese American woman (Wilhelmina 'Wil' Pang: Michelle Krusiec) who finds her world rocked when her widowed mother (Ma: Joan Chen) is disowned for falling pregnant out of wedlock.
Equal parts touching and goofy, the protagonist's love story with sophisticated dancer Vivian Shing (Lynn Chen) runs alongside her hilarious attempts to find her mother a husband before the baby arrives. 
The film centres on parallels of transgression that run through generations of the family, from Wil's sexuality, to Ma's pregnancy, to Grandpa's (Jin Wang) emotion at a death in the family. Its name comes from just that, saving face, and the preservation of an eroding reputation.
Although there is a same-sex romance, what I love about the film is its rare ability to not completely centre around LGBTQ+ issues, instead interweaving cultural taboos, demanding careers, and family relationships.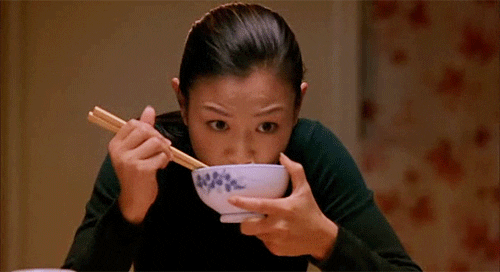 Often, one of the great gulfs that separates queer people and their stories on film and television is the sadness the stories we see contain.
As in real life, Wil can be clumsy, awkward, and a workaholic at times, but her goofy nature is well-balanced with Vivian's attractive serenity. Their relationship blossoms with fun and romantic moments, realistic sex-scenes, and brutally sad plot points, ensuring that their storyline is dimensional and loveable.
Rather than drama centring the couple's courtship, the film dives into the romance quickly, whilst also involving Wil's family drama and work life. The couple's conflict rises from hectic schedules and family, alongside queer issues, which makes the LGBTQ+ viewer feel normalised.
Director Alice Wu ensures that every character's story arc is balanced by positive and flawed moments; though Ma can be intolerant she is also tender, though Wil can be stiff she is romantic, and though Grandpa can be judgemental he is also emotional. Saving Face is equal parts comedy and tragedy, the recipe for a perfect rom com.
Despite its balanced direction and compassionately written characters, the film does have its negatives.
Though the central relationship is refreshingly stereotype-free, the treatment of Wil's black neighbour (Jay: Ato Essandoh) definitely shows its age. Ma makes several passive aggressive comments about Jay's race throughout their scenes together, and as a whole his character is slightly tokenised, serving mainly as Wil's confidante and comic relief, rather than as a well-rounded character in his own right.
The ending of the film is also a little melodramatic for my taste, and seemed to almost brush under the carpet the very real problems the family experienced throughout its story.
Despite this, the way the film is developed allows the viewer to overlook the cheesy ending; its brave and brutal "coming out" scene, as well as a goofy romance and realistically flawed family dynamic means the happy close simply balances out the movie's more poignant parts.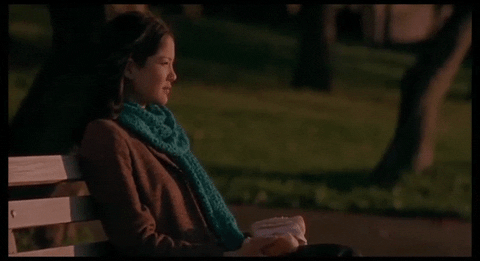 I'm aware I'm late to the party, and with the incredible surge of LGBTQ+ films recently (Love, Simon and Call Me By Your Name are a few), perhaps a rom com from 2004 won't be your first port of call, however as a queer woman and a serial monogamist, all I've wanted for years is to see a feel-good, non-toxic romance that I could relate to and in which neither character dies.
When I've come home from a long day, often I'll watch Clueless or Pretty Woman with dinner and a glass of wine. It never hit me how important it was to truly relate to even the most light-hearted of movies until I saw Saving Face, or how refreshing it would feel to watch two women kissing and not feel like I was watching porn (I'm looking at you, Blue Is The Warmest Colour).
Saving Face may seem like just another brilliant rom com that time sort of forgot. However, if you're a queer woman (especially an Asian American queer woman), who has never felt seen by Hollywood, this 2000s rom com could be more than just a film, it could be 90 minutes of feeling at home.